Logan Paul has declared that he will be suspending his daily Vlogs on YouTube.
The 23 year old, who starred in the upcoming movie Valley girl, announced his hiatus on his channel.
The announcement came as a shock to his audience who were not expecting that outcome he said in a video that he was responsible for being the fastest ever YouTuber to attract 10-million subscribers and his channel would survive but he wanted to exercise his creativity in a different way.
After uploading a video of an apparent suicide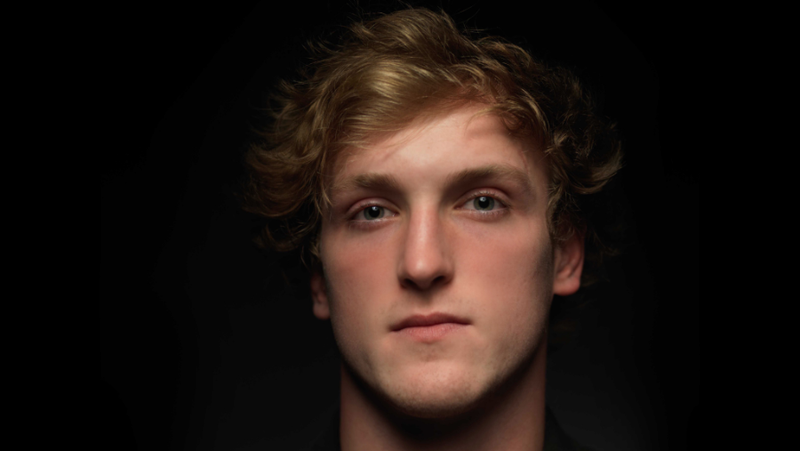 victim on December 31st 2017 that he filmed at Aokigahara forest at the base of Mount Funji in Japan, which is widely known as the suicide forest. After the video was uploaded there was a lot of backlash from other YouTube stars, Politicians, celebrities and even some of his fans who felt the video was both insulting to the deceased and also glorified suicide making it just a "fun-thing" leaving all its seriousness.
Numerous petitions which were more than 500,000 signatures were made to Change.org urging YouTube to remove Paul's channel, he followed up with a public written apology on Twitter on January 1st 2018 and a subsequent video apology on YouTube which had a description on his behaviour as a "copying mechanism"  he acknowledged his faults saying it was never his intention to mock the victim and asked his fans to stop defending his action as he felt his actions were irresponsible.
YouTube suspended all his adsense on February 9th 2018 as a result of his "pattern of behaviour" as he had joked in his video about partaking in the Tide pod challenge, in the video he was seen removing an ill fish from his pond, he then proceeded to jokingly give it CPR and taser two dead rats.  The video stream had an estimated worth of more than a million dollars, were halted temporarily due to his action
Courteney Mae Saggers, a student at Lambeth College, who is devoted a fan of Logan gave us her opinion on how she feels on his hiatus " I love his videos I do not understand why he is taking a break when he has already apologised. Everyone makes mistakes if he wasn't famous it wouldn't have been a big deal."
For now it is quite uncertain on what projects he will be focusing on now, his loyal fans are eagerly awaiting his comeback and new projects.