Many people are concerned with their body image which is leading to severe depression and even suicide.
The issue of body image is one of the main theme's of this year's Mental Health Awareness week. A poll by the Mental Health Foundation in march found that of 4,500 adults in the UK 1 in every 8 had considered taking there own life due to there body image.
In recent times teenagers have been the subject of depression due to body image but after the research the charity says its research illustrates people can be adversely affected regardless of gender or age, with many of the same drivers, such as social media and advertising, at play.
The charity commissioned the survey for Mental Health Awareness Week, which begins on Monday 15 May. With the theme of body image in light of growing concerns over how this can contribute to poor mental well being, particularly in young women. Furthermore, 20 per cent of those who took part in the survey felt shame over the way they looked and 19 per cent reported feeling "disgusted".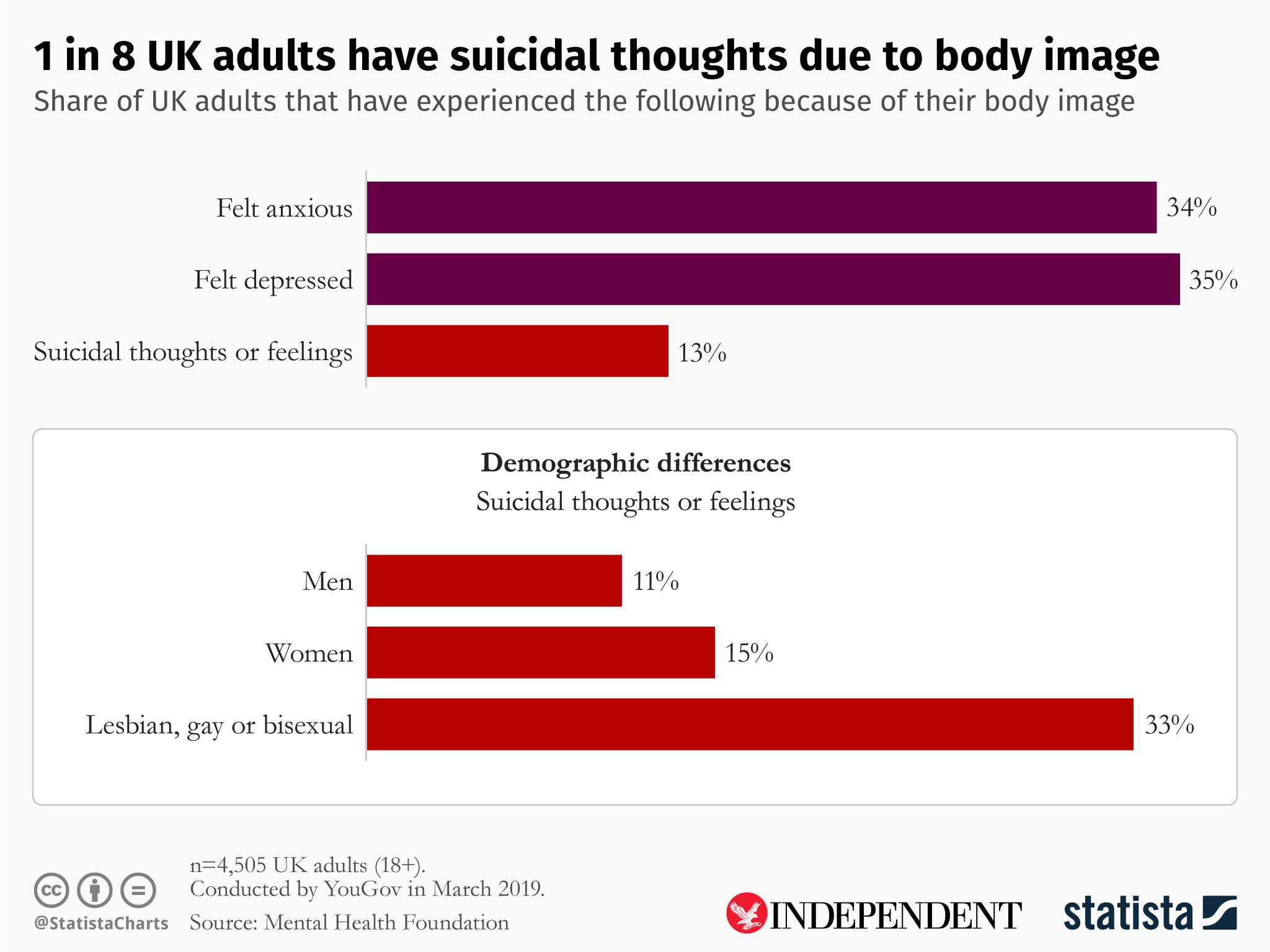 The Charity has been pushing personal stories as a way to gain attention and for people who may be suffering in similar ways to see that they're not alone. For example Justyn Bravescar, 25, from Croydon, south London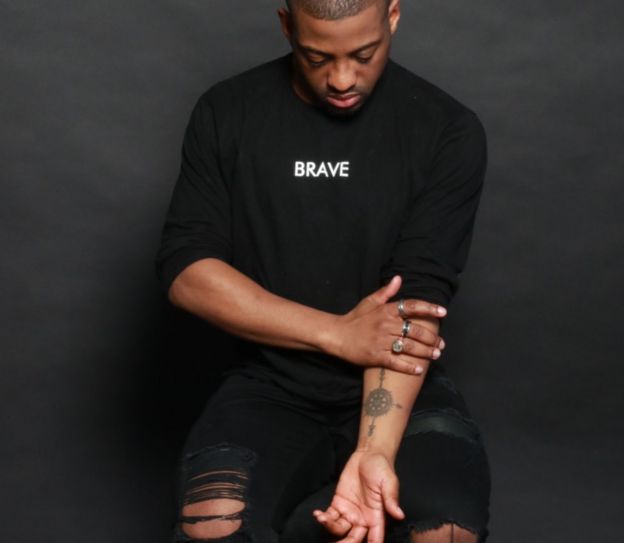 As a toddler he accidentally poured a pan of boiling water over his body, resulting in severe burns all over the upper half of his body, including his neck.He was always very self-conscious about this and thought he would never find love or be at peace with himself.
When he was older he started looking into reconstructive surgery, but says he had an epiphany when a skin camouflage tattoo artist told him that his scars were beautiful."As my scars were covered much of the time, it was very much an internal battle for me" said Justyn.
"I worried about my scarring and what people would think. It has only been in the last few years that I have really accepted them. They are part of me."He now has tattoos that highlight and celebrate his scarring.
The Social Media Influence
Many people believe the blame should be solely placed on the unrealistic standards that public figures and celebrities post on there social medias, then lying about the use of flat tummy teas and gym routines that they claim help keep them in tip top condition. Not to mention the photo shopped images that are placed online by celebrities management team.
American radio presenter, television personality, and author. Charlamange tha God spoke on this issue with Public Figure and 'feminist-in-progress Jameela Jamil. Who spoke on her discontent of unrealistic standards that even these celebrities cannot attain.
n response, the Department of Health said it had recently launched a 'world leading partnership', which will bring together social media companies and suicide prevention experts from the Samaritans to tackle self-harm and suicide content online.
In the UK, the Samaritans can be contacted on 116 123. In the US, the National Suicide Prevention Lifeline is 1-800-273-8255. In Australia, the crisis support service Lifeline is 13 11 14. Other international suicide helplines can be found at www.befrienders.org.