The mental health organization send support messages to people who suffer from severe mental health issues.
Located in West London, 'Shout' is a mental health support organization that helps to offer a free '24/7 text helpline' for people who might be feeling suicidal, 'anxious' or experiencing another form of mental health.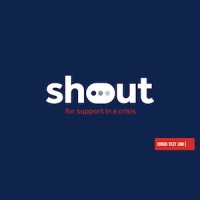 The organization had been launched by the Duke and Duchess of Sussex (Harry and Meghan Markle), and the Duke and Duchess of Cambridge (William and Kate) in May 2019.
They did this as it had been apart of their mental health campaign known as 'every mind matters'.
The helpline organization has been inspired by the US's mental health helpline known as 'Crisis text line' who have over '100 million' messages.
The CEO of 'Shout' Victoria Hornby, previously worked there.
She says that 'our heads together campaign was all about getting people to talk about their mental health.'
'But we knew in order to do that we'd need to find more places for people to actually have those conversations.'
The helpline service has been in charge of 150,000 conversations and is said to have exchanged a 'total of 6 million messages.'
A Hq manager known by the name of Amy, who works as a volunteer at 'Shout', says that 'forty percent of messages we get reference suicide' and speaks on her own experience.
She says that she 'tried to take my (her) own life after two decades of mental health issues.'
Amy handles messages from patients such as: 'I cant breathe', 'I need to self-harm', and 'I want to end it all.'
Amy also says that she's 'in a much better place now, and want to do all I (she) can to destigmatize' the issue by 'talking openly about the fact I am (she's) a survivor.'
She says that there were moments when she would 'considered calling a crisis line, but talking on the phone stopped me (her).'
'If there had been a text service, i know i would have used it.'
How does the 'Shout' system operate?:
If someone is in urgent need, the organization team would say that they're having a 'Hot' moment and need to be calmed down and by a volunteer councelor.
It's said that this would be the case if the patients, texting the organization, use the word's such as 'paracetamol' and 'die.'
On the social platform of Twitter, 1 user didn't agree with what the organization had put out in their tweet posted at 7.30am this morning.
The Twitter user had said, 'no u don't (laughing crying emoji) u tell people to call 999 and when they tell u that doesn't help u end the conversation (3 crying laughing emoji at the end).'
The Organization's post:
'Shout is a 24/7 text service which offers in the moment support for times when life gets overwhelming and you want to talk to someone'
The organization continue to say: 'At whatever time, wherever you are. TEXT SHOUT to 85258.'
More updates should come soon!
For any Inquires and furthermore information, please click on the following link: ' https://www.giveusashout.org/ '